What is HeartPath?
A HeartPath Practitioner offers counsel to his or her clients from a heart of compassion, which includes being fully present to the heart of God within the sacred space of the heart connection and a higher consciousness. The practitioner will see through a prism of compassion; in order to help his or her clients connect to their own heartpath, which is guided by the love and spiritual light within.
The heart metaphorically is symbolic to a "portal to the soul." The HeartPath Practitioner simply makes a connection between illness and networks of pathology. The concept of heartpath was developed, formulated, and is grounded in sound brain, cardiovascular, and narrative research. The focus of heartpath interventions speaks to an individual's healing journey as a whole being; physical, emotional, mental, and spiritual. True healing takes place in an integrative holistic approach to a multidimensional being which addresses all areas. If any part of the human being, emotional, physical, mental, or spiritual, is not in harmony, it will affect another area of our wellbeing. This process perpetuates a cycle of illness due to underlying issues not being addressed.
Integrated Behavioral Medicine and counseling services offered through
Kardia Health Services, LLC.
Schedule a consultation 276-329-5422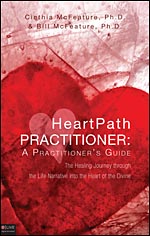 On Sale Now!
The HeartPath Practitioner, by Drs. Cinthia and Bill McFeature, offers readers opportunities to experience healing journeys on a path to 'knowing' the Heart of God by revealing the power of the testimony through the telling of one's life story.
$13.99 (paperback)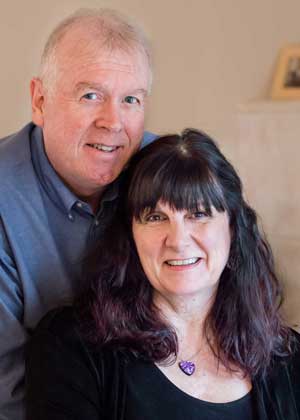 Drs Bill and Cinthia McFeature
Both PHD & Author
Drs Bill and Cinthia McFeature are excited to share their experience in the field of psychology through authoring several books.
Member of the American Psychological Association (APA)  and Society for Health Psychology (Division 38) of the APA which contributes to the understanding of health and illness and encourages the integration of biomedical information with current psychological knowledge. Learn More